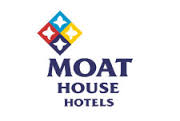 REGIONAL OPERATIONS DIRECTOR
1995-1997
---
Moat House Hotels Plc
As Queens Moat House Regional Operations Director I was directly responsible for a portfolio of @22 hotels, restaurants, golf clubs and leisure clubs which were being marketed for sale by the group. These were considered non-core assets with no investment capital and minimal group support. Despite this challenge and under my direction the group were able to make significant operational and profitability progress which resulted in a positive outcome for the group and the hotels. I led the UK Board on unit sales & marketing, brand standard implementation and customer relations. Some of the hotels were sold individually and others converted to core brand Moat House Hotels. The balance of 25 hotels was sold as a package and became County Hotels Limited – I transferred with the sale.
Royal Clarence, Exeter
Rose & Crown, Salisbury
County Hotel, Southampton
Royal Crescent Hotel, Bath
Burnham Beeches Hotel, Slough
Dean Park Hotel, Watford
Prince Rupert Hotel, Shrewsbury
County Hotel, Stourport
County Hotel, Hereford
Telford Golf & Country Club
Bramall County Hotel
Blackburn County Hotel
Glasgow County Hotel – Kelvin Park Lorne
Ross Lea Hotel, Rhu
Dean Park Hotel, Glasgow Airport
Forth Bridges County Hotel
George Washington Golf & Country Club, Tyne & Wear
Blackwell Grange County Hotel, Darlington
Carlton Park Hotel, Rotherham
Hermitage Hotel, Leicester
Billesley Manor, Stratford on Avon
Falcon Hotel, Stratford On Avon
Charlecote Pheasant Hotel, Stratford On Avon
Grand Hotel, Birmingham
[ngg src="galleries" ids="2″ display="basic_thumbnail"]
ACHIEVEMENTS
The implementation of unit-based sales and marketing
Challenging established management models to yield improved service and profitability
The introduction of IT into division hotels
The agreement to common standards of brand performance
The sale of the Royal Crescent Hotel and many others at higher prices due to improved financial and operational performance
---
GENERAL MANAGER & MANAGING DIRECTOR
Plymouth Hoe Moat House
1989-1995
Queens Moat House PLC acquired the Holiday Inn Plymouth in 1989 and I was appointed General Manager of this 220 bedrooms 4-star hotel on Plymouth Hoe on the acquisition. I developed the leisure business for both inbound international tourists and family-based short breaks. In addition, the hotel was established as a base hotel for the Association and Corporate Conference sector following the opening of the Plymouth Convention Centre. Between 1991-1994 the hotel was run under my franchise until it rejoined the group when all contracts were terminated. During my tenure, new management practices were incorporated in operations resulting in higher guest satisfaction and significantly lower operating costs.
ACHIEVEMENTS
The introduction of new management models to improve business performance
Land Rover Discovery Global Launch 1989
Established the hotel as a National & International Conference Venue 1990-1995
Developed the international inbound tourist market into Plymouth
Created a family orientated short break package
PGA base hotel for Benson & Hedges St Mellion Golf Tournament 1990-1995
---
GENERAL MANAGER
Harpenden Moat House
1987-1989
This hotel was my first General Manager appointment and I initially oversaw the franchise operation. Under my direct control, the hotel then developed a wedding and corporate meetings based business with a fine dining restaurant.
ACHIEVEMENTS
Created a Wedding and Boardroom Level Corporate Meeting business
Established the Restaurant & Bar as a Fine Dining Restaurant
---
HOTEL MANAGER
Viking Hotel, York
1986-1987
After a sudden loss of international sales in our inbound leisure based hotels I was relocated to York to this 190 bedrooms 4-star hotel on the bank of the River Ouse. The lost business was quickly replaced from the regional short break sector and the transition completed by the introduction of the National Conference business. Following the re-emergence of the inbound sector, we were able to significantly upgrade the yield from this market.
ACHIEVEMENTS
The creation of a regional market base for York short breaks
The development of a National Conference market-based in York
The host hotel for the PGA Benson & Hedges Fulford Golf Tournament 1985-1989
Reinstated the international inbound tourism business yielding higher returns
Established the hotel as a Wedding Venue
---
HOTEL MANAGER
Oxford Moat House
1984-1985
Having previously worked here during my studies, following graduation I commenced working for the Oxford Moat House as it developed as a franchise hotel. Significant investment in a new Leisure Club and upgrading of the accommodation took place during the first year however it was the overhaul of the conference customer base that was to yield the best returns for the new business.
ACHIEVEMENTS
Upgrading conference customer base
Creating, implementing and operating the new Leisure Centre