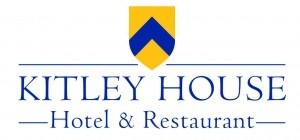 GENERAL MANAGER & MANAGING DIRECTOR   
1999-2013
---
INVENTORY
Accommodation: 19 bedrooms with 7 suites
Catering: Fine Dining Restaurant, Terrace Bar
Meetings: 4 Meeting Rooms for up to 150 delegates
Recreation: Grounds, Walks, Shooting, Fishing
---
Kitley House Hotel & Restaurant
Following the decision to pursue an independent career in hospitality after spending 4 years in regional roles with Queens Moat House and County Hotels, an opportunity close to Plymouth appeared.
In 1999 Kitley House was a failed business which had closed after 3 attempts to operate since its conversion from the family home of the The Bastard family. The family had owned the Kitley Estate since the time of William The Conqueror and the house had been in existence for nearly 500 years. The house sits in an estate of 600 acres on the banks of the River Yealm and overlooks a Trout Lake. The family are still based on the estate.
The lease of the property was acquired by an investor team under my leadership. It was apparent that the venue was ideally suited to weddings and this indeed became the key objective after reopening. In addition to this the property lent itself to fine dining and private events. The bedrooms comprised of over-sized suites and under-sized standard rooms in the eaves of the house. It was originally rated as 4 stars by the AA & ETC but the limitations of the standard rooms and lack of lift access led to a 3 star rating.
A newly recruited staff under the watchful eye of Carolyn Custeron (now Head of Torbay Tourism & Visit Devon) started on the path to establishing the venue as the prime wedding location in South Devon. The hotel and catering operations also had to find their position with a fine dining proposition and events schedule leading quickly to a good local reputation.
Although the conversion had only been carried out 2 years prior much of the work was of an unsatisfactory quality and required further attention. The grounds also had not been cared for and in order to achieve the premier wedding venue status required early and continued attention. Similarly the lake which was not viewable from the house due to woodland growth and silting would prove to be an integral part of the package. The ongoing financial commitment of the above was compounded by the Foot & Mouth outbreak in Devon in 2001 which significantly limited trading over 9 months.
The wedding business was established with an average of 95 weddings per year. In addition there were over 30 Murder Mystery Events as well as numerous Music, Theatre, Balls and Seasonal events. As an established event venue the hotel also attracted corporate,social and charitable functions from around the region. All of these events as well as the development of niche leisure breaks ensured that occupancy remained above 76% throughout this period.
The hotel was sold in December 2012 and I fulfilled my contracted transition responsibilities as General Manager until July 2013.
---
 ACHIEVEMENTS
Maintained occupancy between 76.0-81.7% with TREVPAR improvements each year
Developed high quality wedding product as core operation – 90 – 105 weddings per year
Installed Green Tourism at the heart of the business
Developed extensive Events Programme – Murder Mystery Dinners, Music, Theatre
Developed the surrounding historic parkland, woodland, lake & Devon County Wildlife Site